When you hear the word Boracay, what is the first thing the comes into your mind? Sun, white sand, waves, bikinis and parties are some of the words to describe this paradise island.
I have been to Boracay several times and not to mention I used to work on one of the resorts there for over a year. This year I had a chance of coming back together with my two brothers, Ruel and Mhirosa.
Getting There.
It was a long trip from Bacolod City to Boracay island. First, you take a fast craft to Iloilo City  for about 60 minutes. Then, frm Iloilo port proceed directly to Tagbac terminal where can choose either you take a bus or van for hire going to Caticlan.Travel time is about 5 and a half to 6 hours depending on how frequent they picked up passengers along the way. The bus or van will drop you off in front of  Jetty Port  in Caticlan where motorized boats awaits to take visitors and locals across the island. Last stop will be Cagban Port. You can hire tricycles (motorcycles with side car) for P100 to bring you to your resort.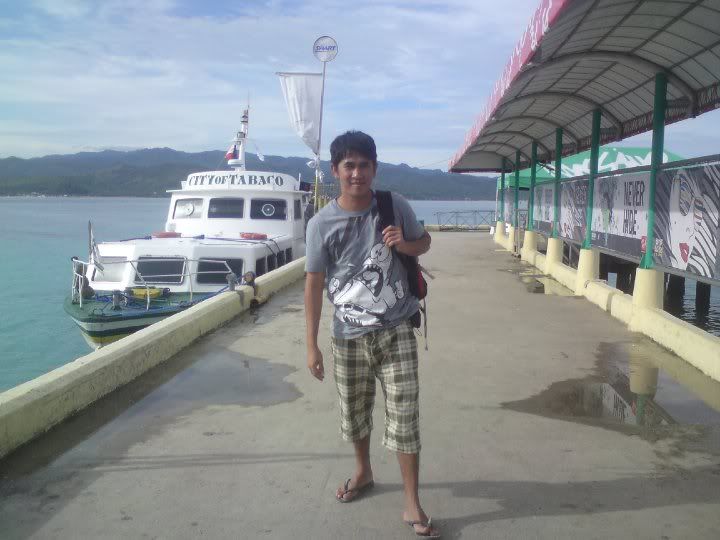 First time in Boracay, excited to explore the island